Four-legged friends are welcome in our hotel.
We love animals and that is why we accept them in our hotel. They can stay safely in all common areas as long as they do not disturb other guests.
At the end of your stay you will be asked to pay €30.00 for additional disinfection of your room.
Kennels, bowls and other items are available for free, on request.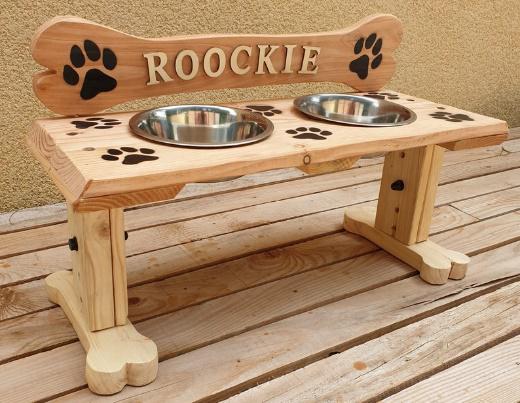 To facilitate your stay on the island with your pets, we list the regulations of the various municipalities for animals on the beach.
Regulations for animals on the beach
Here on the island you are allowed to take your dog to the beach. Article 19 of Tuscan Regional Law no. 59 of 20/10/2009 allows dogs to be taken "in all public areas and areas used by the public, including gardens, parks and beaches".
Elba is thus a pioneer in animal welfare.
The law provides that the municipalities can regulate these accesses more precisely. Therefore, in some municipalities of the island there are specific regulations that govern the access of animals to the beaches.
Of course, the highest level of consideration for other bathers is required on all the island's beaches, as well as the wearing of a leash and (if necessary) a muzzle, as required by the Ministry of Health's decree of 6 August 2013 and subsequent extensions, as well as compliance with hygiene regulations through the possession of "appropriate tools for the removal of dog excrement" and the obligation to "pick up solid excrement in all public places".
Con la delibera n. 153 del 2016 sono stati confermati i contenuti della disciplina regionale definendo in maniera ancor più puntuale alcuni aspetti, in modo particolare quel che riguarda il bagno in mare possibile per gli amici a quattro zampe prima e dopo l'orario di balneazione ovvero prima delle ore 9:00 del mattino e dopo le ore 19:00 della sera.
L'ordinanza n. 10 del 29/06/18 valida fino al 30/09/2018, consente l'accesso sulle spiagge del Comune a tutti i cani anche in orario di balneazione. Consente inoltre la balneazione dei cani nel fronte mare antistante le spiagge dalle ore 19:00 alle ore 09:00 ad eccezione dei casi ai quali è sempre consentito: cani bagnini per servizio di primo soccorso, cani guida per non vedenti, cani delle forze dell'ordine in servizio, unità cinofila preparata al salvataggio nautico in possesso di apposito brevetto di salvataggio.
Secondo l'ordinanza n° 11/2017: durante tutta la stagione balneare (1 maggio – 30 settembre di ogni anno), è permesso l'accesso solo sulla spiaggia attrezzata di Mola e sull'arenile che si affaccia sul laghetto di Terranera.
Sulle altre spiagge libere è vietato l'accesso, fatta eccezione per i cani-guida per i non vedenti ed i cani in possesso di brevetto per il soccorso in acqua, che devono essere tenuti a guinzaglio e indossare l'apposita imbracatura, essere coperti da idonea assicurazione per danni a terzi ed essere in regola con le vaccinazioni. Divieto assoluto di accesso in acqua di qualsiasi animale.
Nelle aree degli stabilimenti balneari, i titolari della concessione possono, previa comunicazione al Comune, consentire l'accesso ai cani accompagnati dal proprietario/detentore (è ammesso un cane per ogni accompagnatore).
Dal 1 ottobre al 30 aprile di ogni anno invece, è consentito l'accesso agli animali domestici sulle aree demaniali marittime libere con l'obbligo dell'uso del guinzaglio e della museruola.
Sulla base del Regolamento per la gestione del Demanio Marittimo Comune di Portoferraio, all'art. 38 – Accessibilità dei cani sulle spiagge, durante la stagione balneare, dalle ore 8.00 alle ore 20.00, non è consentito condurre il cane in acqua. È facoltà dell'Amministrazione individuare una o più aree, denominate "Bau Beach", destinate alla libera fruizione da parte dei cani, secondo le modalità individuate nella relativa cartellonistica e/o regolamento. Nello specchio acqueo antistante delle "Bau Beach", è consentito di condurre i cani per fare il bagno.
Nel Comune di Rio permangono, al momento, i precedenti indirizzi degli ex Comuni di Rio nell'Elba e Rio Marina. Nello specifico l'ordinanza n. 22 del 19/06/2014 del Comune di Rio nell'Elba che ha individuato un tratto di spiaggia di Nisporto, lungo circa 50 metri, destinato all'accesso degli animali nel periodo 01 giugno – 30 settembre.